Notice
: Undefined variable: get_odd_id in
/var/www/vhosts/www.podlahy-kail.com/htdocs/index.php
on line
161
Deprecated
: Non-static method Db::DbRow() should not be called statically in
/var/www/vhosts/www.podlahy-kail.com/htdocs/inc_content/show_rs.php
on line
2
Deprecated
: Non-static method Db::DbQuery() should not be called statically in
/var/www/vhosts/www.podlahy-kail.com/htdocs/inc_content/show_rs.php
on line
2
Deprecated
: Non-static method Db::DbInt() should not be called statically in
/var/www/vhosts/www.podlahy-kail.com/htdocs/inc_content/show_rs.php
on line
2
Deprecated
: Non-static method Db::DbOpen() should not be called statically in
/var/www/vhosts/www.podlahy-kail.com/htdocs/include/fce_db.php
on line
52
Warning
: mysqli_error() expects exactly 1 parameter, 0 given in
/var/www/vhosts/www.podlahy-kail.com/htdocs/include/fce_db.php
on line
61
Deprecated
: Non-static method Db::DbClose() should not be called statically in
/var/www/vhosts/www.podlahy-kail.com/htdocs/include/fce_db.php
on line
65
Notice
: Undefined variable: d in
/var/www/vhosts/www.podlahy-kail.com/htdocs/inc_content/show_rs.php
on line
13
Deprecated
: Non-static method Db::DbQuery() should not be called statically in
/var/www/vhosts/www.podlahy-kail.com/htdocs/inc_content/show_rs.php
on line
49
Deprecated
: Non-static method Db::DbOpen() should not be called statically in
/var/www/vhosts/www.podlahy-kail.com/htdocs/include/fce_db.php
on line
52
Warning
: mysqli_error() expects exactly 1 parameter, 0 given in
/var/www/vhosts/www.podlahy-kail.com/htdocs/include/fce_db.php
on line
61
Deprecated
: Non-static method Db::DbClose() should not be called statically in
/var/www/vhosts/www.podlahy-kail.com/htdocs/include/fce_db.php
on line
65
Deprecated
: Non-static method Db::DbObject() should not be called statically in
/var/www/vhosts/www.podlahy-kail.com/htdocs/inc_content/show_rs.php
on line
50
Notice
: Undefined variable: ca in
/var/www/vhosts/www.podlahy-kail.com/htdocs/inc_content/show_rs.php
on line
50
Deprecated
: Non-static method Db::DbObject() should not be called statically in
/var/www/vhosts/www.podlahy-kail.com/htdocs/inc_content/show_rs.php
on line
50
Deprecated
: Non-static method Db::DbObject() should not be called statically in
/var/www/vhosts/www.podlahy-kail.com/htdocs/inc_content/show_rs.php
on line
50
Deprecated
: Non-static method Db::DbObject() should not be called statically in
/var/www/vhosts/www.podlahy-kail.com/htdocs/inc_content/show_rs.php
on line
50
Deprecated
: Non-static method Db::DbObject() should not be called statically in
/var/www/vhosts/www.podlahy-kail.com/htdocs/inc_content/show_rs.php
on line
50
Deprecated
: Non-static method Db::DbRow() should not be called statically in
/var/www/vhosts/www.podlahy-kail.com/htdocs/inc_content/show_rs.php
on line
102
Deprecated
: Non-static method Db::DbQuery() should not be called statically in
/var/www/vhosts/www.podlahy-kail.com/htdocs/inc_content/show_rs.php
on line
102
Deprecated
: Non-static method Db::DbOpen() should not be called statically in
/var/www/vhosts/www.podlahy-kail.com/htdocs/include/fce_db.php
on line
52
Warning
: mysqli_error() expects exactly 1 parameter, 0 given in
/var/www/vhosts/www.podlahy-kail.com/htdocs/include/fce_db.php
on line
61
Deprecated
: Non-static method Db::DbClose() should not be called statically in
/var/www/vhosts/www.podlahy-kail.com/htdocs/include/fce_db.php
on line
65
Laminátové podlahy, dřevěné podlahy, Vinyl, PVC a koberce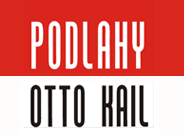 VÍTEJTE V NAŠEM SVĚTĚ ...
PODLAHY& INTERIÉR
---
Záměr věnovat se tomuto oboru se datuje k roku 1996 , provádíme kompletní dodávky prací i materiálu ,klademe velký důraz na kvalitní výrobky , profesionální práci a korektní přístup to je základ. V naší nabídce naleznete širokou škálu materiálů za příznivé ceny. Výhodou našich služeb je možnost realizovat kompletní interiér od návrhu po realizaci jedním dodavatelem bez nutnosti řešit součinnost ostatních řemesel o vše se postaráme ... jsme tu pro vás.
Podlahářské práce
Provádíme montáže a dodávky uceleného sortimentu podlahovin PVC ,VINYL, ANTISTATIC,MARMOLEUM , zátěžové i bytové koberce, dřevené masivní podlahy,parkety, plovoucí podlahy - dřevěné,laminátové, korkové,vinylové a luxusní podlahy, vč. renovací podkladu vyrovnávacími stěrkovými hmotami a podkladovými deskami, kompletních renovací schodišť ,parket a ostatních renovovatelných povrchů. Dále realizujeme podkladové vrstvy v pošných deskových materiálech OSB, DTD, DURELIS aj.
Truhlářské a tesařské práce
Zaměřeno na bytový a komerční sektor, pergoly, zahradní domky, nábytek, šatny, obklady stěn a stropů na míru, obložek a dveří včetně dodávek a montáže specifického nábytku do mateřských školek a škol , kanceláří atp.
Zednické a obkladačské práce
Rekonstrukce bytů i celků od omítek, dlažeb, obkladů, montáže podhledu kazetového ,sadrokartonového, příček,štukování, dispozičních změn. Dále rovádíme exterierové práce fasády, základy, KB ploty, zpevněné plochy, zámkové dlažby atp.
Malířské a natěračské práce
Kompletní malířské a natěračské práce včetně přípravy a opravy podkladů, aplikace pryskyřicových povrchů. V případě zájmu umíme i retro válečky :-)
Interier od návrhu po realizaci
Od návrhu po kompletní realizaci, ve spolupráci s prověřenými partnery (voda,topení, plyn atd.) zajistíme plynulou návaznost a koordinaci všech řemesel a profesí, šetříme tím Váš čas i peníze!
Re
alizace - celá ČR.
---
NEZÁLEŽÍ, ZDA POTŘEBUJETE KOMPLETNÍ REALIZACI SVÉHO NOVÉHO PROJEKTU NA KLÍČ NEBO JEN DÍLČÍ REALIZACE, PODLAHY, MALBY, NÁBYTEK, DVEŘE , PERGOLU ČI CHODNÍK ...
NECHTE TO NA NÁS ...
STAČÍ JEN ZAVOLAT : +420 777 11 99 10
| | | | |
| --- | --- | --- | --- |
| Virtuální prostor | Luxusní podlahy | Schodiště | Panely |
| Virtuální prostor zvolte si ten pravý dekor Vaší nové podlahy v našem prostředí můžete sami obměňovat designy nabízených laminátových podlah. Zkoušejte a kombinujte. | Tyto podlahy jsou pro lidi, kteří chtějí jen to nejlepší. Prvotřídní zpracování nádherné povrchy přidává tak kvalitu, která je cítit na dotek. | Dominanta interieru je krásné schodiště, samonosné, nebo obklady schodišťových modulů, stačí si jen vybrat ze škály variací ... | Panely Panelová řešení šetrná k životnímu prostředí nejsou pro nás jen módním trendem Zodpovědnost k životnímu prostředí je pro nás již dlouho důležitým aspektem naší firemní filozofie. |
| Více informací >> | Více informací >> | Více informací >> | Více informací >> |
Laminátové plovoucí podlahy
Laminátové plovoucí podlahy upřednostňují zejména moderní, aktivní a tvořiví zákazníci, kteří sledují poslední módní trendy a rádi experimentují . V naší nabídce naleznete laminátové plovoucí podlahy exkluzivních dekorů a provedení. Na výběr máme také povrchy se strukturou téměř k nerozeznání od pravého dřeva s matným lesklým povrchem. Bez ohledu na to, jakou kombinaci dřevěného dekoru a povrchu zvolíte, zaručujeme vám, že vysokého efektu dosáhnete v každém případě. V naší nabídce naleznete velkou řadu luxusních laminátových podlah.
Dřevěné podlahy
Dřevěné podlahy jsou používány již po staletí a dřevo je neodmyslitelnou součástí každého interiéru. Dřevěné podlahy jsou přirozeně teplejší, příjemnější na pohled a můžeme vybírat z velkého množství materiálů. Dřevěné plovoucí podlahy nejsou tak odolné jako například laminátové podlahy, ale možností renovace, svou unikátností a tepelnou pohodou tyto podlahy překonávají. Dřevěné podlahy není vhodné pokládat ve vlhkém prostředí.
Vinylové podlahy
Nabízíme moderní vinylové krytiny od českého výrobce LINO FATRA - THERMOFIX,FATRACLIK (novinka r.2011) a SPORTING T. Dále vinylové podlahy Moduleo až po luxusní designové podlahy typu SCALA ARMSTRONG. Tyto vinylové podlahy jsou mimořádně odolné a nabízejí dokonalé ztvárnění celé řady typů povrchů v celé řadě barev a dezénů. Umožňuje i kombinaci jednotlivcýh vzorů, dle požadavků každého zákazníka. Škála povrchů zahrnuje dřevěné podlahy, dlažby, kámen, hliník, barevné dekory i 3D designové povrchy. Ve srovnání se dřevem nebo lamináty přitom vinylová krytina vyniká obrovskou tvrdostí.
Podkladové dřevo,cemento vláknité desky
Dodáváme a montujeme OSB3 ,DURELIS ,DTD , CETRIS
Výhody které sebou nese deska Durelis:
nízký obsah formaldehydu, který, samozřejmě splňuje emisní normu deska je odolná proti vlhkosti .
durelis deska disponuje vysokou pevností , při montáži durelis desky vznikne kvalitní povrchová plocha , snadno zpracovává

dokonale hladký povrch - nevytlačuje se struktura Durelis desky do dalších materiálů např. PVC,koberec ,Vinyl atd.